The terrain is mostly flat, so to walk the course is not a hardship but there is enough gentle contouring so that every shot requires your full attention.
In design, the course does play as it looks. There are no hidden traps. Its defences are the length of shot required, strategically placed hazards, and whatever direction the prevailing wind is blowing down the valley. You can play almost a completely different course from one day to the next.
The makeup of the ground is a mixture of clay and alluvial soils which have formed over the centuries. With good aeration and other greenkeeping practices the course is often playable at any point in the calendar year.
The makeup of the greens is traditional push up, which, over the years have been ameliorated with sand dressings to provide a relatively free draining and firm surface all year round.
We have recently drawn up plans for woodland management which will increase light and air flow throughout the course. This helps to generate early growth of the plant and a longer playing season, as well as keeping the course drier in the Winter months as we utilise every bit of Winter sun. A plan is in place to break tree roots around greens. This will not only benefit the greens but the playing surfaces around them, and avail players of a full variety of shots to choose from.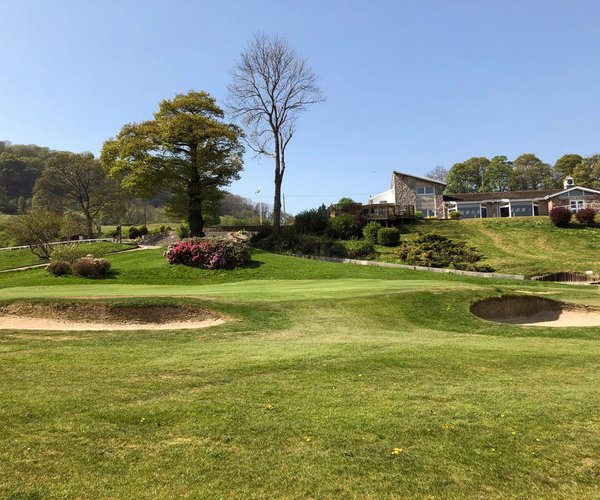 The Club has recently ordered new aeration equipment which will dramatically improve the odds of providing playable conditions all year round, as well as extending the periods at which they will be at their best.We have embarked on a complete bunker renovation plan. In doing so, we are returning many to their original design, while others are being re-imagined, yet remaining true to the natural beauty of the contours of the land.