Llangollen town is a special place. Millions of people from all over the world will know Llangollen as the home of the International Musical Eisteddfod.
Others come for the white water canoeing championships, the steam railway, the superb trout and grayling fishing in the River Dee or even the horse drawn canal cruises over the world heritage Pontcysllte viaduct.
There are lots of bars, hotels and restaurants in the town, making it the ideal venue for your next trip.
A full list of local attractions can be found on our town website www.llangollen.org.uk
Alternatively Get more ideas on How to get here, Where to stay & What to do on the https://www.kayak.co.uk/Llangollen.45414.guide
https://www.kayak.co.uk/flights
The World Heritage Site at Pontcysyllte
When UNESCO added the site to its World Heritage List in 2009 – a list that includes the Taj Mahal, The Pyramids and the Great Wall of China – it meant Pontcysyllte officially joined the world's elite.
The experts at UNESCO basically agreed that Pontcysyllte represented a 'masterpiece of human creative genius' and that it was an outstanding example of a construction that 'illustrated a significant stage in human history.'
So, in a nutshell, being a World Heritage Site means being part of an exclusive club. A group of sites that are recognised for their 'outstanding universal value' in some form or another
http://www.pontcysyllte-aqueduct.co.uk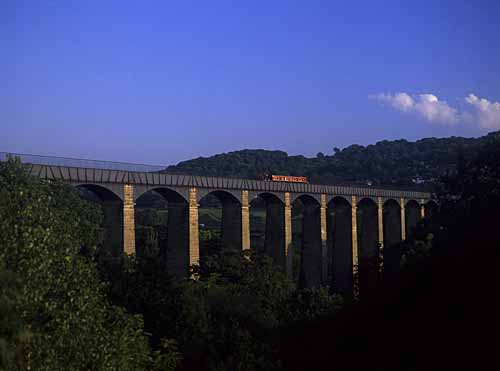 Area Flyby
Local Accommodation
You will find lots of accommodation options on our local Llangollen Town website www.llangollen.org.uk or on http://www.stayinwales.com/north-wales.
Trip Advisor gives independent reviews on each hotel and ranks them according to customer feedback.